Agent X is an episode from the first season of The Garfield Show.
Synopsis
Agent X tells stories that interest Garfield's friends, which makes Garfield jealous.
Plot
The episode begins with Garfield telling a story to Arlene and Nermal on how he was at an all-you-can-eat restaurant for three weeks, causing the entire building to go out of business and become a discount shoe store. When Nermal threatens to not leave until he tells him another story, Garfield throws Nermal into the lid of a trashcan.
Characters
Main Characters
Major Characters
Minor Characters
Trivia
Gallery
Clip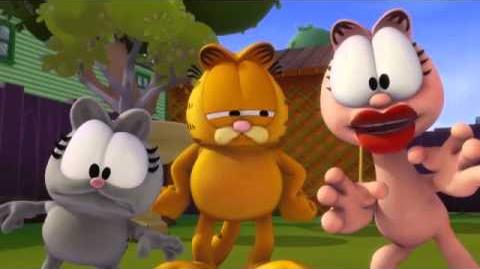 Ad blocker interference detected!
Wikia is a free-to-use site that makes money from advertising. We have a modified experience for viewers using ad blockers

Wikia is not accessible if you've made further modifications. Remove the custom ad blocker rule(s) and the page will load as expected.