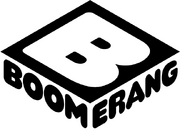 Boomerang is a 24-hour American cable television channel owned by Turner Broadcasting System, a division of Time Warner. Boomerang spun off from a block of the same name from Cartoon Network; it debuted as a channel on April 1, 2000.
The channel specialized in reruns of animated programming from Time Warner's extensive archives, including pre-1986 MGM, Hanna-Barbera, Cartoon Network, Warner Bros. Animation, and DePatie-Freleng Enterprises programs, stretching from cartoon shorts of the 1930s and 1940s (almost always in color) to repeats of shows still in production on Cartoon Network.
A subscription service-based mobile app has been announced. It is expected to feature over 5000 titles from Hanna-Barbera and Warner Bros.
Garfield Features Aired
Ad blocker interference detected!
Wikia is a free-to-use site that makes money from advertising. We have a modified experience for viewers using ad blockers

Wikia is not accessible if you've made further modifications. Remove the custom ad blocker rule(s) and the page will load as expected.