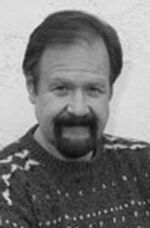 Brian Cummings is an American announcer and voice actor. He may be best known as the announcer for many Disney commercials, Paramount Home Video bumpers, McDonald's commercials, the first season of The All-New Let's Make a Deal, and the syndicated version of ALF.
He has also handled many character voices, including Dimmy Finster from Snorks, Bumblelion from The Wuzzles, Dr. Mindbender from G.I. Joe: A Real American Hero, Papa Bear in the 1985 televised version of The Berenstain Bears, Doofus Drake from DuckTales, Lick Broccoli of The California Raisins, Clyde from Tom and Jerry Kids, Hollywood from 2 Stupid Dogs, and Sokolov from Metal Gear Solid. In Disney's Adventures of the Gummi Bears, he was the third voice for Sir Tuxford (following Bill Scott and Roger C. Carmel).
He has no relation to Jim Cummings.
External Links
Ad blocker interference detected!
Wikia is a free-to-use site that makes money from advertising. We have a modified experience for viewers using ad blockers

Wikia is not accessible if you've made further modifications. Remove the custom ad blocker rule(s) and the page will load as expected.