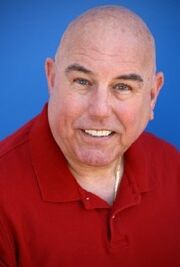 Greg Finley is an American actor and voice actor. He may be best known for the roles of Antole Leonard and Henry Gloval from Robotech.
Finley has done ADR work for movies and video games, including Starchaser: The Legend of Orin, Oliver and Company, Bebe's Kids, South Park: Bigger, Longer, and Uncut, Planescape: Torment, Final Fantasy X, and Lilo and Stitch. He has also made on camera appearances in shows such as CHiPs, The Dukes of Hazzard, Benson, Knight Rider, and Knots Landing.
He is the son of Larry Finley and cousin of Rod Serling.
DTV Movies
External Links
Ad blocker interference detected!
Wikia is a free-to-use site that makes money from advertising. We have a modified experience for viewers using ad blockers

Wikia is not accessible if you've made further modifications. Remove the custom ad blocker rule(s) and the page will load as expected.