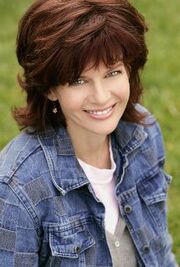 Laura Summer is an actress and voice actress.
Among her credentials are Emily from The Facts of Life, Janine Melnitz from the first two seasons of The Real Ghostbusters, Mimi from Hello Kitty, Princess Hightower from Flint the Time Detective, and Patomon from Digimon. She has also contributed voiceover to movies such as Problem Child, Beverly Hills Cop III, The Butterfly Effect, and Scooby-Doo 2: Monsters Unleashed.
Ad blocker interference detected!
Wikia is a free-to-use site that makes money from advertising. We have a modified experience for viewers using ad blockers

Wikia is not accessible if you've made further modifications. Remove the custom ad blocker rule(s) and the page will load as expected.