Welcome to The Garfield Wiki

the Garfield information source anyone can edit.
1,606 articles have been created on this wiki.
Garfield Introduction

Garfield is a comic strip created by Jim Davis. Published since June 19, 1978, it chronicles the life of the title character, the cat Garfield (named after Davis' grandfather); his owner, Jon Arbuckle; and Arbuckle's dog, Odie. As of 2007, it was syndicated in roughly 2,580 newspapers and journals, and held the Guinness World Record for being the world's most widely syndicated comic strip. As of December 16, 2015, the strip has 13,695 issues.

Main Characters

Television

Movies

Other

Madame LaFong (voiced by June Foray) is the owner of "Madame LaFong's Mystic Museum" that held a giant statue which switched Garfield and Odie's minds.

LaFong is an average-height mestizo woman, with tanned skin and black hair. She wears red lipstick, and has purple eye shadow with a set of jewelry, comprising of turquoise beads, round golden earrings and a golden bracelet.

Dessert in the Desert is the third segment from the forty-seventh episode of Garfield and Friends.

After Jon gets a flat tire, Garfield and Odie get lost in the desert, where they see mirages.

New pages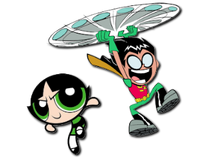 Ad blocker interference detected!
Wikia is a free-to-use site that makes money from advertising. We have a modified experience for viewers using ad blockers

Wikia is not accessible if you've made further modifications. Remove the custom ad blocker rule(s) and the page will load as expected.