Welcome to The Garfield Wiki

the Garfield information source anyone can edit.
1,502 articles have been created on this wiki.
Garfield Introduction

Garfield is a comic strip created by Jim Davis. Published since June 19, 1978, it chronicles the life of the title character, the cat Garfield (named after Davis' grandfather); his owner, Jon Arbuckle; and Arbuckle's dog, Odie. As of 2007, it was syndicated in roughly 2,580 newspapers and journals, and held the Guinness World Record for being the world's most widely syndicated comic strip. As of December 16, 2015, the strip has 13,695 issues.

Main Characters

Television

Movies

Other

Garfield at Large is the first Garfield comic strip compilation book. It features comics from June 19, 1978 to January 22, 1979. It was first published on September the 16th, 1980. A larger, coloured version was published in 2001.

Long Lost Lyman Part 1 is an episode from the third season of The Garfield Show.

After watching a documentary about a cryptid named "The Zabadu", Jon and Odie recall about an old friend who went to photograph the creature and disappeared mysteriously.

New pages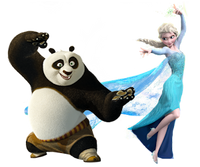 Ad blocker interference detected!
Wikia is a free-to-use site that makes money from advertising. We have a modified experience for viewers using ad blockers

Wikia is not accessible if you've made further modifications. Remove the custom ad blocker rule(s) and the page will load as expected.