Welcome to The Garfield Wiki

the Garfield information source anyone can edit.
1,539 articles have been created on this wiki.
Garfield Introduction

Garfield is a comic strip created by Jim Davis. Published since June 19, 1978, it chronicles the life of the title character, the cat Garfield (named after Davis' grandfather); his owner, Jon Arbuckle; and Arbuckle's dog, Odie. As of 2007, it was syndicated in roughly 2,580 newspapers and journals, and held the Guinness World Record for being the world's most widely syndicated comic strip. As of December 16, 2015, the strip has 13,695 issues.

Main Characters

Television

Movies

Other

Gwendolyn is a female cat Garfield was to date in The Idol of Id. Due to unexpected circumstances, the romance ended quite quickly.

Gwendolyn prefers men with developed personal culture, expecting them to perform good manners in front of a lady. Especially a gift for the first rendezvous. The much-expected date with Garfield let her down, since she did not recognize it had been Odie in Garfield's body, thus the meeting went bad.

Swine Trek is the second segment from the twenty-ninth episode of Garfield and Friends.

While suffering from fever, Orson has a dream about the barn being a space ship flying through outer space.

New pages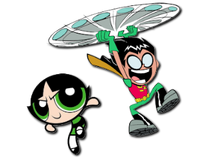 Ad blocker interference detected!
Wikia is a free-to-use site that makes money from advertising. We have a modified experience for viewers using ad blockers

Wikia is not accessible if you've made further modifications. Remove the custom ad blocker rule(s) and the page will load as expected.