"Return to my royal subject. I leave you with my final legacy!!"
-Prince has chose Garfield as his sucessor before he stay with Jon Arbuckle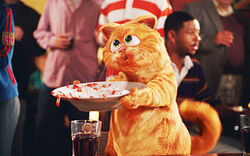 Prince XII is Garfield's lookalike in Garfield: A Tail of Two Kitties.
Prince was mistaken by Jon for being Garfield, thus, he and Garfield switched places. Prince doesn't like junk food, but soon changes his mind after eating lasagna at a pub. He and Garfield soon become friends.
He is the dueteragonist of Garfield: A Tail of Two Kitties.
Personality
Prince is a nice cat, but can sometimes be snobby. He is soon appointed King of Carlisle Castle, after the Queen's death.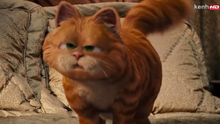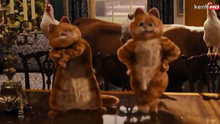 Ad blocker interference detected!
Wikia is a free-to-use site that makes money from advertising. We have a modified experience for viewers using ad blockers

Wikia is not accessible if you've made further modifications. Remove the custom ad blocker rule(s) and the page will load as expected.