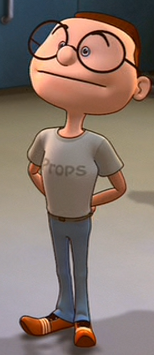 Prop Boy (voiced by Frank Welker) is the employee who works in the Prop Department.
Job
It is his job to supply the characters with whatever item they need, as well as assume the roles of things like sharks.
Ad blocker interference detected!
Wikia is a free-to-use site that makes money from advertising. We have a modified experience for viewers using ad blockers

Wikia is not accessible if you've made further modifications. Remove the custom ad blocker rule(s) and the page will load as expected.