The Spider Guy is a comic book Jon read in a 1996 strip. Garfield used the comic book to smack a spider. Jon angrily takes it back, but when he opens the comic book the spider is covered over two whole pages. Jon then screams in horror.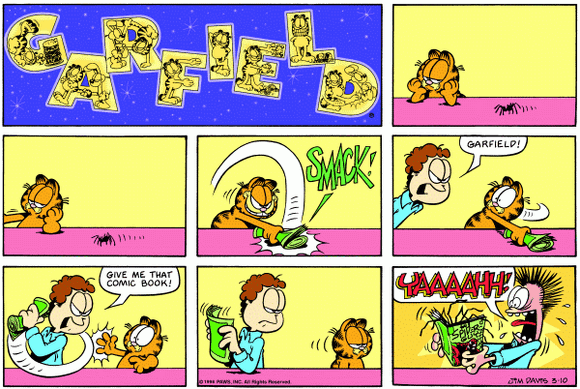 Garfield Strip March 1996
Trivia
Ad blocker interference detected!
Wikia is a free-to-use site that makes money from advertising. We have a modified experience for viewers using ad blockers

Wikia is not accessible if you've made further modifications. Remove the custom ad blocker rule(s) and the page will load as expected.